A Quick Winter Trip to Boston, Massachusetts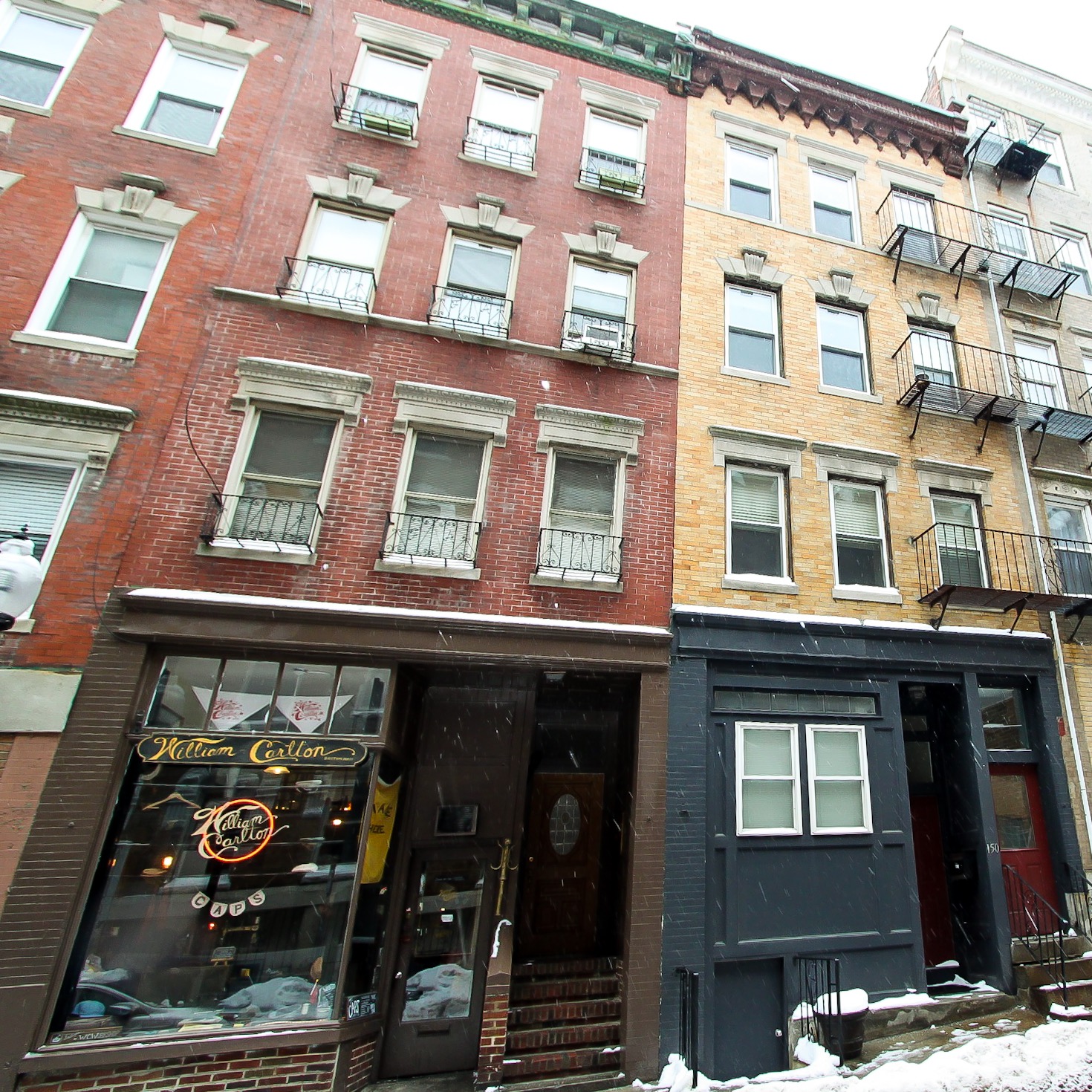 Boston's big personality precedes the city. It's a mecca for U.S. history, arts and culture, and all that is sports. Also, it's one of the smartest cities in the States, and thanks to Berklee and others the city is bursting at the seams with musical talent.
What I didn't expect of Boston was the size. Although greater Boston has a population of about 4.7 million people, Boston proper is only about 650,000 residents. And I could feel it. It felt quaint when I strolled on the red, cobbled sidewalks, passing the matching brick buildings.
Additionally, the local's complete lack of accent was a little funny. As a Texan with no trace of a Southern drawl, I'm often confronted with inquiries regarding my neutral speak. I think it's slightly endearing when people are excited to meet a Texan with "the accent and everythin'." However, I now understand their disappointment after not hearing that Boston accent. I was expecting everyone to sound like a stylized JFK, but was left eating not chowda, but chowder, like the rest of the tourists.
Anyway, even after the ghastly slush-rain, and locking myself on the apartment roof in the snow, I enjoyed Boston, and returned to Austin dreaming of a return during warmer months. With that said, read below for a few of my favorite spots from this time around.
I looked through far too many Italian restaurants until I found Banyan Bar + Refuge. It hit the spot for placating my Asian fusion kick. Not only that, when I tried scanning their menu quickly, my inner dialogue kept butting in.
I'd get that... ooo, wait but that sounds good too... Oh man, yes, yes, yes...
I only conceded to not order the entire menu when I saw Banyan offered dim sum every Friday and Saturday night. So I chilled out knowing I'd get a little sampling of off menu items without breaking the bank.
I made reservations, because I was celebrating a birthday. However, I'm not convinced they're needed. I mean, the service is quick, making for a high table turnover, and even if there is a wait, they have a nice bar to pass the time. I think I should mention too, the menu makes it seem nicer than it is. I felt like the vibe boasted a make yourself at home feel. So I'm confident diners would be just as welcomed in jeans and sneakers, as well as in dresses and heels.
Some after dinner jazz is always a good idea, and Wally's was a good find. It's easy to miss, tucked away in a neighborhood among similarly inconspicuous brick buildings and wood doors. And to top it off, Wally's is no frills, slightly claustrophobic, with a bar to the right, and what couldn't possibly be more than 6 tables to the left. But that didn't stop me from unintentionally booty-bumping and elbowing every person in there as I moved closer to the stage.
Once I was in place, beer in hand, I completely forgot about the moldy, stale-beer smell, because the performers stole my attention. They must've been right out of high school, and just by looks, anyone wouldn't expect much. But when they played, it became clear that Wally's was being modest. The music breathed life into an arguably dingy joint making it a place to which I'd return in a heartbeat.
I've read about Giacomo's and the bulk of reviews noted the snaking line almost as a feature of the restaurant. Yet the blizzarding weather proved to be a blessing in disguise, because the crowds stayed clear of the Italian-run North End.
When I stepped inside a petite, snappy lady named Anne Marie calmly and quickly brought me to a shared table with a couple. The place is incredibly small, to the point where I could barely turn without hitting another patron or waiter. But Anne Marie is seasoned, and commanded her voice over the ambiance to ask if I'd joined them for dinner before, and in my mid-head-shake, she gave me the skivvy of the menu, dropped a handwritten specials menu on my plate, and then turned on her heel to attend another table.
She gave just two quick minutes before coming back for my order.
"Appetizers?"
Yes, please! Garlic bread and a small ca...
"SMALL CAL!" she yelled back to the kitchen mid-sentence.
Yes, um, great, and I'll have the fusilli speci...
"FANTASTIC choice," she bellowed with a strong confidence I've only known Italians to possess. And with the end of my order, she again whisked herself away to her other guests.
I loved this place. The atmosphere was fast, had an organized chaos to it, and made me feel like I was in Italy again, with the exception of the huge portions. I'm not complaining, because you'll get your money's worth. I think the most expensive thing on the menu was <$30. Also, Giacomo's is cash only, but don't worry there are plenty of strategically placed ATMs in the North End.
Of the stops on the Freedom Trail I spent the most time at the Old North Church. And unbeknownst to me, this church is still fully functional with a congregation of 150 patrons. I had a brief chat with the docent, and where he gingerly admitted that it was likely the church wouldn't be standing if it didn't have notoriety, and went as far as to slip in a half-joke that the Italians would have turned it into a Catholic church otherwise. Yet fame aside, Old North carries its age well. With each step there's a louder creak than the last, but it elicits that sense of reverence often associated with history. And regardless of your beliefs, I feel one should make a point to see the Old North Church, if only to serve as a reminder of just how much our nation has changed.
The Mapparium lives in the Mary Eddy Baker Library. It's an enormous glass globe, with countries frozen for a look of the world in 1935. It's stunning, truly, like what I would imagine what it would be like to walk into a kaleidoscope – changing colors, fragments of light here and there, and then sound reverberating across the sphere.
Although here is my one, shameless disclaimer. I was a little sad to find out that photos are not allowed inside The Mapparium. And while I'm putting this out there, 70% of the reason I made the visit was because I thought the stained glass would make for some lovely photos. So if you're going for a picture, skip it. Otherwise, $12 will get you into the library and entrance into The Mapparium.
Until Next Time, Boston
I have two categories for cities: ones to live in and ones to visit. I think Boston falls in the former, simply because I felt like I left too many stones unturned. I think there's too much history, too many types of people, and just so much packed in a small area that I'd need more than 3 days to pull back the layers. All that really means is that I'll be back soon, Boston.
what we ate: truffle fries
what we drank: samuel adams white nitro (x2), founders brewing co. dirty bastard (x2)
what we ate: steak flatbread sandwich, fried brussel sprouts (sincerely the best thing we had), house ramen, lamb katsu rice bowl
what we drank: jade rabbit, oolong oyuwari, taru junmai sake, our painkiller
what we ate: caprese omelet, pesto omelet
what we drank: black coffee
what we ate: homemade fusilli pasta, lobster meat, shrimp in fra-diavolo sauce & lobster, clams, & mussels over linguine in red sauce, fried calamari, & garlic bread
what we drank: cabernet sauvignon, pinot noir
what we ate: pistachio cannoli
what we ate: yogurt, granola and fruit, the breakfast sandwich
what we drank: black coffee
what we ate: classic cannoli, chocolate cannoli, almond biscotti
what we drank: espresso, caffe mocha cappuccino
what we ate: sticky bun, lemon ginger scone, peanut butter cookie