Strawberry Picking in France
So for those who don't know me well, I love food. I'm not a foodie, but that's simply because I don't know what being one entails, and don't want to make that commitment.
What I do know is that I'm genuinely curious about things like a restaurant's providers, how often they change the menu, or if there's some weird food trend they're hopping on. For example, jalapeños used at any and all cool places in Austin.*
In Paris specifically, they're incredibly proud of their produce, cheese, bread, whatever. It's to the point that in the supermarkets there are sad bunches of foreign apples that are ostracized from the French apples.
And as I stared at those sad, untouched, and overripe apples, I couldn't quite understand how they were that different. And to gain a better understanding of local produce in Paris, I planned a day trip to a pick-your-own French farm.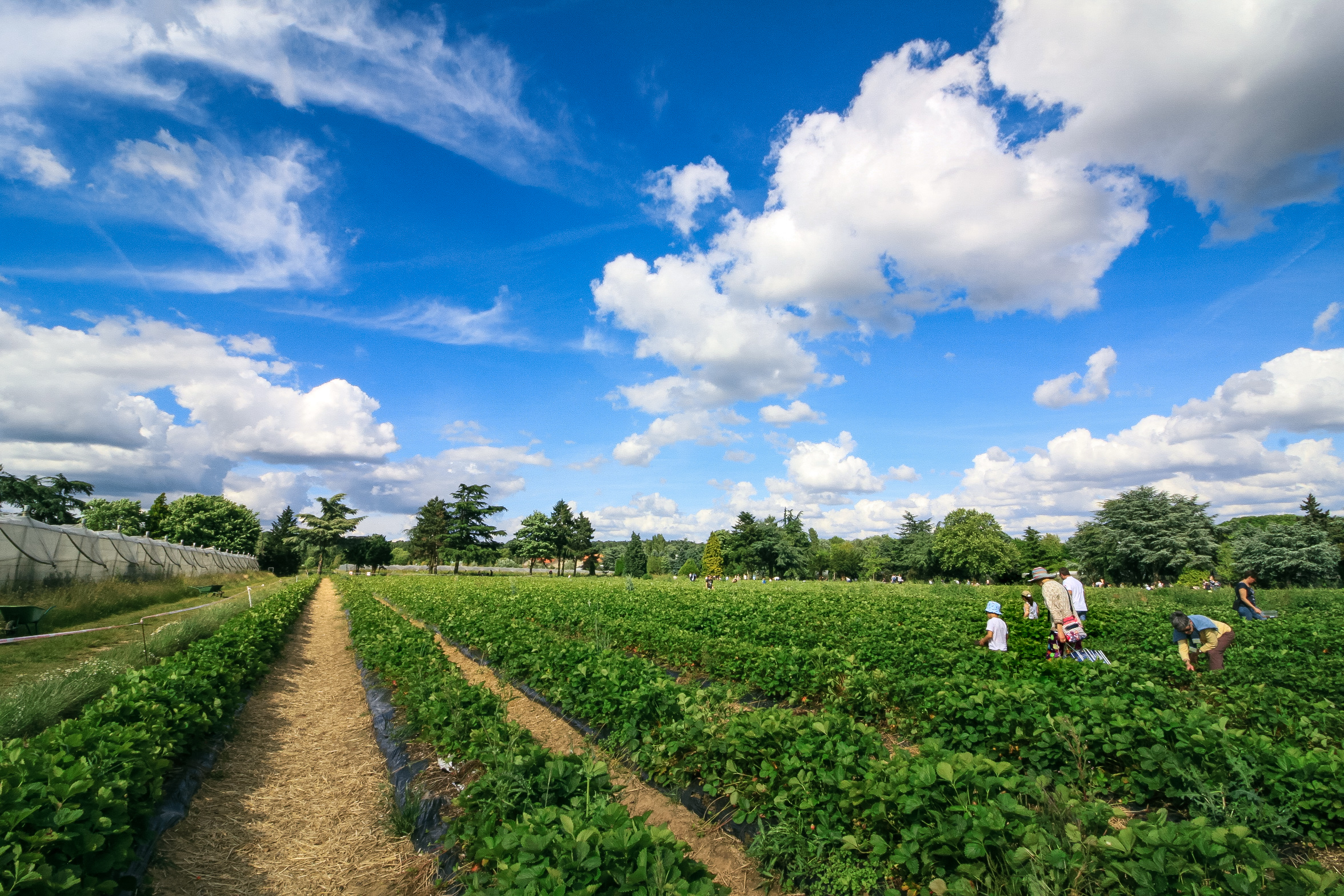 I found Cueillette de Gally, a pick-your-own produce farm that serves as a lovely day trip outside of Paris. They are open all year, and regularly update their site with the in-season produce.**
Getting to the Farm
Luckily you can get here by the Paris train system. Getting to the farm is the same way one would go to Versailles.
Round Trip Price
Metro Ticket x 2 (€3.80) + Suburban Train x 2 (€6.30) = €10.10
Directions | If For Some Reason Your Google Maps Doesn't Work
Paris to Versailles | 45 minutes
Take the metro to the Montparnasse train stop.
Follow signs to the suburban trains. You will need to exit the metro area, but stay in the station. Then buy a separate ticket for the N train. Buy a ticket for the Gare de Versailles Chantiers stop.
Navigate to the platform with the N train. Once on the train there's no need to check for your stop. Versailles Chantiers is the last stop on the line.
Versailles to the Farm | 45 minutes Walking
Leave the station and walk toward the Versailles Palace. I'd recommend buying a ticket for Versailles and walking directly through the gardens. The whole area is lush, so if you don't buy one, no worries. However, it's a shorter distance and you get to see the palace.
Exit the gardens and follow the path toward the farm, you'll be going east.
There will be a large sign that announces Les Fermes des Gally. Voila! You have arrived.
The Goods & The Price
4+ pounds of strawberries
2 heads of green leaf lettuce
12+ ounces of spinach
1 pound snap peas
Sprigs of mint & chives

Grand Total | A Little Less Than €14
There's a huge sign with an overview of the in-season produce to pick. Also, have no fear if you're completely clueless on how to actually pick the goods. There are helpful signs with easy to follow directions that detail how to harvest each crop.
I went in early June so the in-season crops were spinach, snap peas, salads (which are lettuces), carnations, lilies, watercress, and of course, strawberries.
What I Made
Vegetable stew with the spinach, peas and chives
Salad with green leaf lettuce, strawberries, bleu cheese, walnuts & a balsamic glaze
Strawberry jam
Strawberry syrup over French vanilla ice cream
Scrambled eggs with crème friache and chives
Mint & Watermelon salad
Pasta Primavera with peas, tomatoes, broccoli & roasted garlic cloves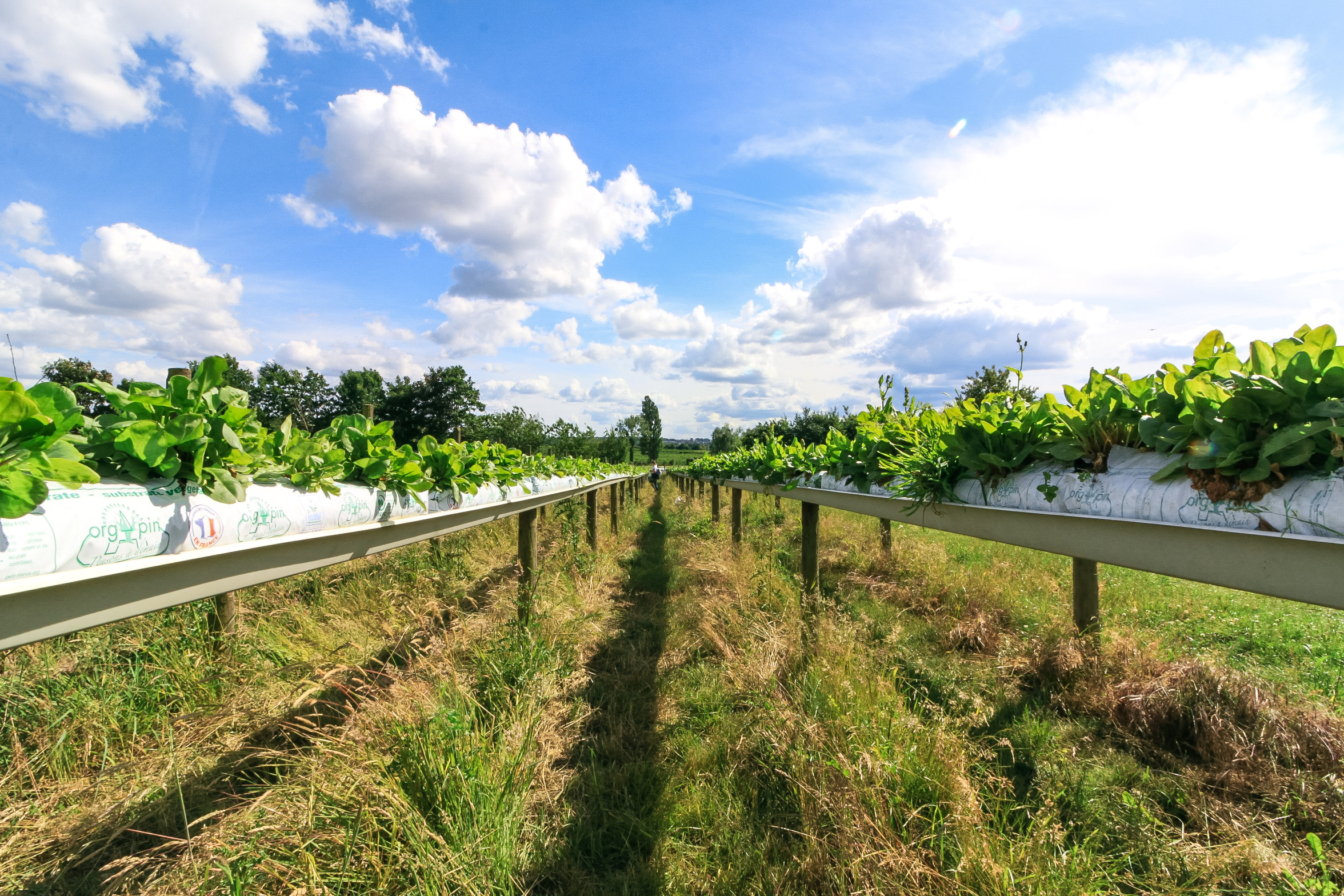 I would go again in a heartbeat. The trip to Les Fermes des Gally provided an alternative perspective to French culture, I got a break from the chaos of Paris, and had beautiful, healthy groceries that lasted over a week.
In other words, I ate an obscene amount of fresh strawberries for a fraction of the price.
*Seriously, at one point I couldn't eat out in Austin without having something with jalapeños in it, on it, under it, you name it…
**I'm chuckling to think that regardless if it is fashion or produce, Parisians are always in season.